Welcome to Year 5
5K Mrs Khan, Mrs Chambers and Mrs Harrison
5R Mrs Roberts, Mrs Harrison and Mrs Hale
If you have any questions or worries, please email us using the following email address: This email address is being protected from spambots. You need JavaScript enabled to view it.
English: Egyptian Cinderella and Secrets of A Sun King.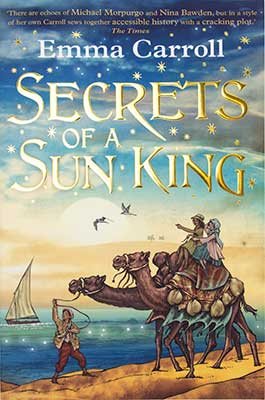 Mathematics
Multiplication & Division:
Multiply 2, 3 & 4 digit numbers by one digit numbers. Multiply 2 digit by 2 digit numbers using Area Model.
KIRFs
In Maths we use Key Instant Recall Facts (KIRFs) to help with children's fluency of number. Please find below (drop file section) examples of the KIRFs we use in Year 5.
Topic: Ancient Egyptians.
RE: Why do some people believe God exists? Can people live by the values of Jesus in the twenty - first century?
Homework:
Spellings to be tested every Wednesday.
Home Learning: Spellings for week commencing 24th Jan 2022
membership ownership partnership dictatorship championship
craftsmanship fellowship apprenticeship citizenship sponsorship Children who are isolating should learn these spellings by writing them in sentences so that they understand the meanings of these words.
For English, they need to write their own version of the story based on "Egyptian Cinderella".
Maths : Find maths worksheets below in the drop down folder for multiplication.
See MyMaths for Maths Homework.
Rapid Reading and Nessy: If your child uses Rapid Reading, please ensure that you are reading regularly and try to complete your weekly rapid reading activities by Friday of each week. This will allow us to re-allocate you a new book for the following week.
Don't forget to checkout School Games and Sports Matches page to find out your House Points score and lots of fun activities for you all to score some more.
Here are some useful websites:
Home Learning White Rose Maths
We have a school subscription to Espresso (Username: student31672, Password: astwood)
Timestables practice: TTRockstars
Maths Homework: MyMaths
Maths activities and games: Top Marks
English Glossary - Explanation of Terminology